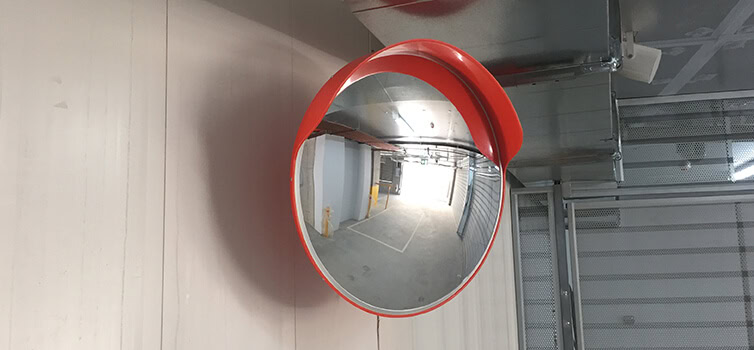 Convex Mirrors
Safety mirrors are a simple resource for traffic and security solutions. Safety mirrors are an effective way to make it safe for pedestrians and other traffic especially in areas where vehicles and forklifts are used. They provide a greater field of vision and can assist people in seeing hazards and thus preventing collisions. Safety mirrors are also ideal for high security applications such where surveillance and observation is of paramount importance.


Free Quote
0414 153 837
Group One offers a range of convex mirrors in a wide variety of styles and sizes to suit all environments and properties across Sydney. Our selection of durable and striking convex mirrors include:
Acrylic and stainless steel traffic mirrors
Dome mirrors
Specialised inspection mirrors
Wall and pole-mounted mirrors
Flat mirrors for factories
Due to their design and effectiveness convex mirrors are well-suited for navigating hazardous environments safely and increasing awareness in dynamic and rapidly-changing spaces. For a cost-effective method of increasing the safety of your workplace give us a call today on 0414 153 837.